Where: 130 N. West Crown Point Road Winter Garden, FL
A PLACE TO BELONG & A PLACE TO SERVE
Our Mission
Creating a safe place to Ride, Climb, Belong & Serve!
FortB. wants to give each Student-Athlete a chance to be a part of something bigger than themselves.
We Strongly desire to create a positive culture into the Action Sports Community by offering a safe place to hear about God's gift of love, forgiveness and plan for their lives'.
FortB. offers monthly "Special OPS" to engage and impact our local community. Learning to 
 "Putting Others Above Ourselves"!
We have a partnership with our Fort Barachel Burundi National Leadership Team.
Burundi has a population of over 12 million and the average age is 19. 
Nearly 75% of Burundians' live below the poverty line.
The FortB. Burundi Team is making an impact and delivering hope to Burundi, Africa. https://fortbburundi.org/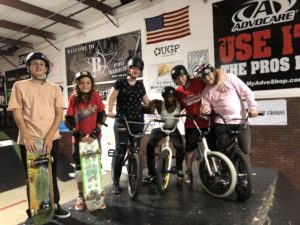 Local Friday Night Open Ride & Devo. w/ PaPa Neal
5:15p-7:15p 12 yrs old and younger
7:30p-9p 13yrs old and older
** For Private 2 Hr. Sessions or Birthday Parties…
 Contact PaPa Neal @ 321.689.2617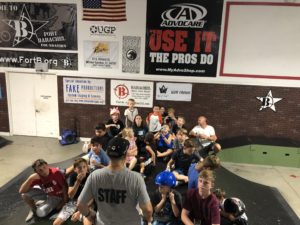 Picture above of Devo. with PaPa Neal
FortB. is a safe place to ride Scooters, Skateboards, BMX bikes and Climb the Rockwall.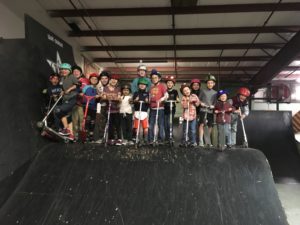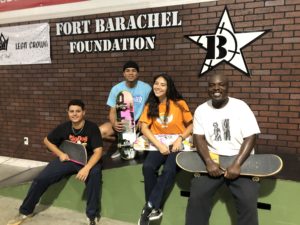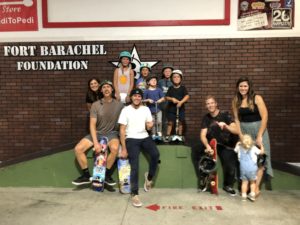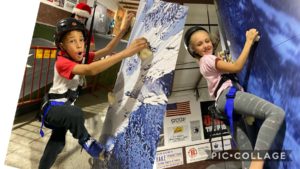 We partner with families to raise their student-athletes
by providing family-life coaching, mentorship and a opportunity to serve together.
"Everyday" we  are challenged to grow deeper in our commitment with God and Serve Others by
Living open-handed with our time, talent and treasure.
FortB. offers Monthly Local Projects called "Special OPS" for our community.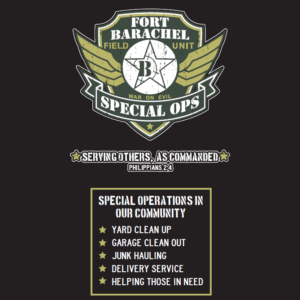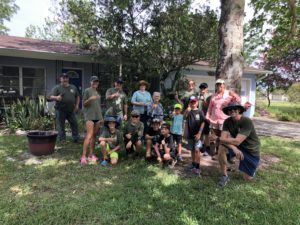 July "Special Ops"  Field Team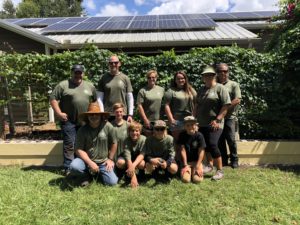 Aug. "Special Ops" Field Team
FortB. desires to engaging with our Global  Partners Around the World by Praying, Giving or Going!
Check out Fort Barachel Burundi on Facebook 
https://www.facebook.com/fortbarachel.burundi.7
In Spring of 2019: FortB. Dedicated the First Skate Ramp @ the Discovery School- Burundi, Africa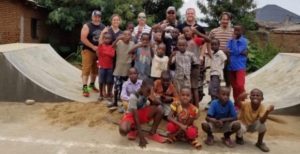 FortB's. Annual Mission Trip to Burundi is performed with a team of Extreme Pogo, BMX, and Skateboard Riders.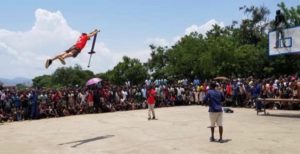 Extreme Pogo:Superman (above) and BMX jump over volunteers (below)! Performed by COLT FAKE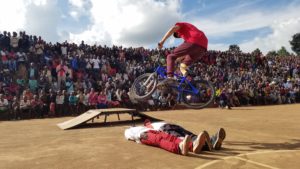 Skateboarder Kyle Brush (below) https://www.truthskatechurch.com/
is teaching Gift how to Drop-In on the newly built Skate Ramp.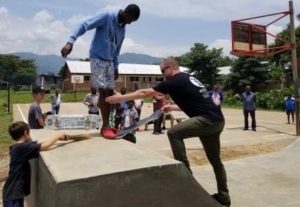 God is @ work all around us and we get to be a small part of HIStory!
Come and Find Your Place in God's Story!!!
***Check out our Community Partners on our Support-Donate Page
[/cs_column][/cs_row]
501(c)(3) Non Profit Organization